Based off of the Penn Medicine Alumni and University Relations style guide, these tribute cards were developed with a modern twist on the Development style guide. Using black and white photographs and an abstract lock up for the composition, these cards are used to influence patients and their time spent at Penn Medicine to contribute to programs that helped them.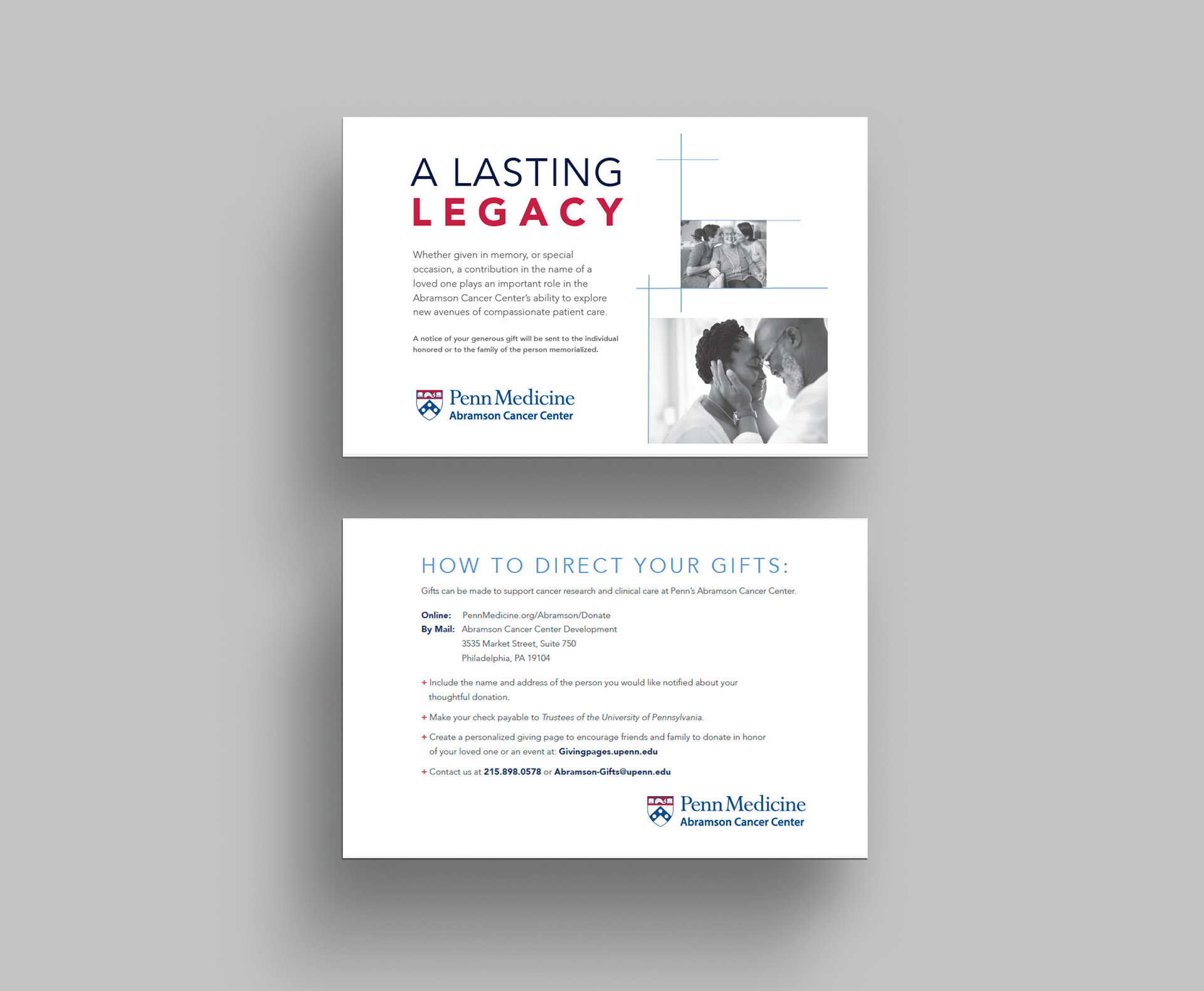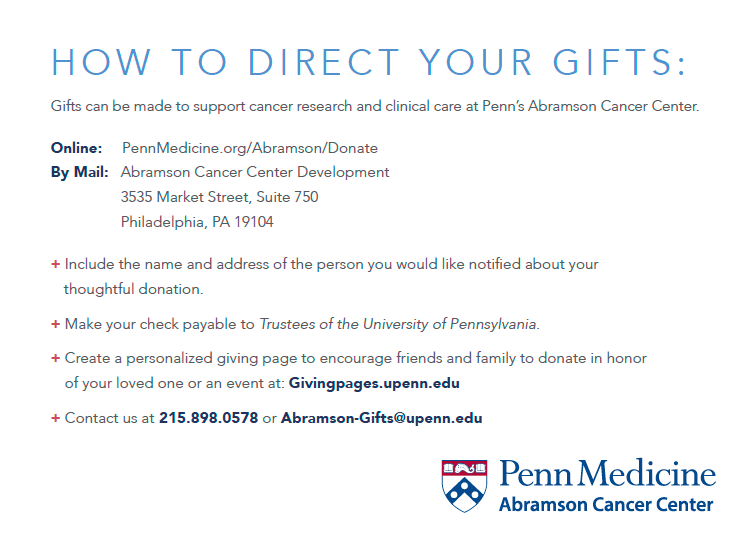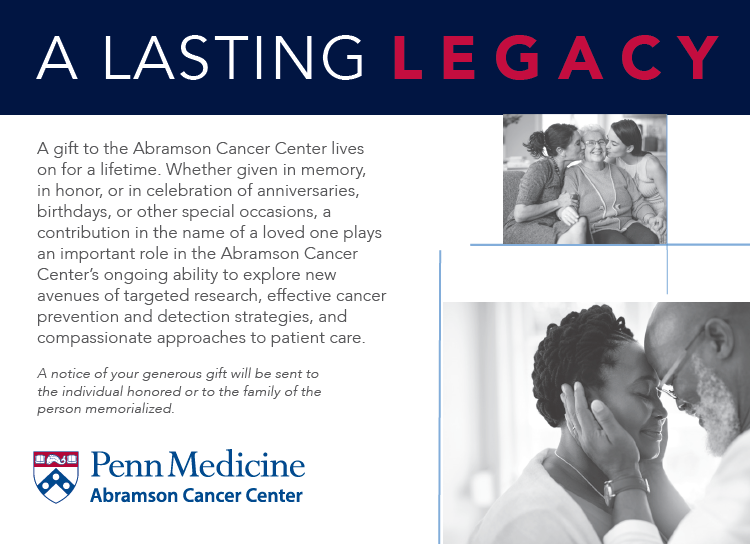 Art Direction: Abigail Ernst, Penn Medicine
I do not own the rights to this copy.