Donor Dash is a 3k, 5k, and 10k walk/run hosted by Penn Medicine to raise
awareness for organ donation. Below are two final collateral lock ups that are used on social
media, t-shirts, emails, and flyers.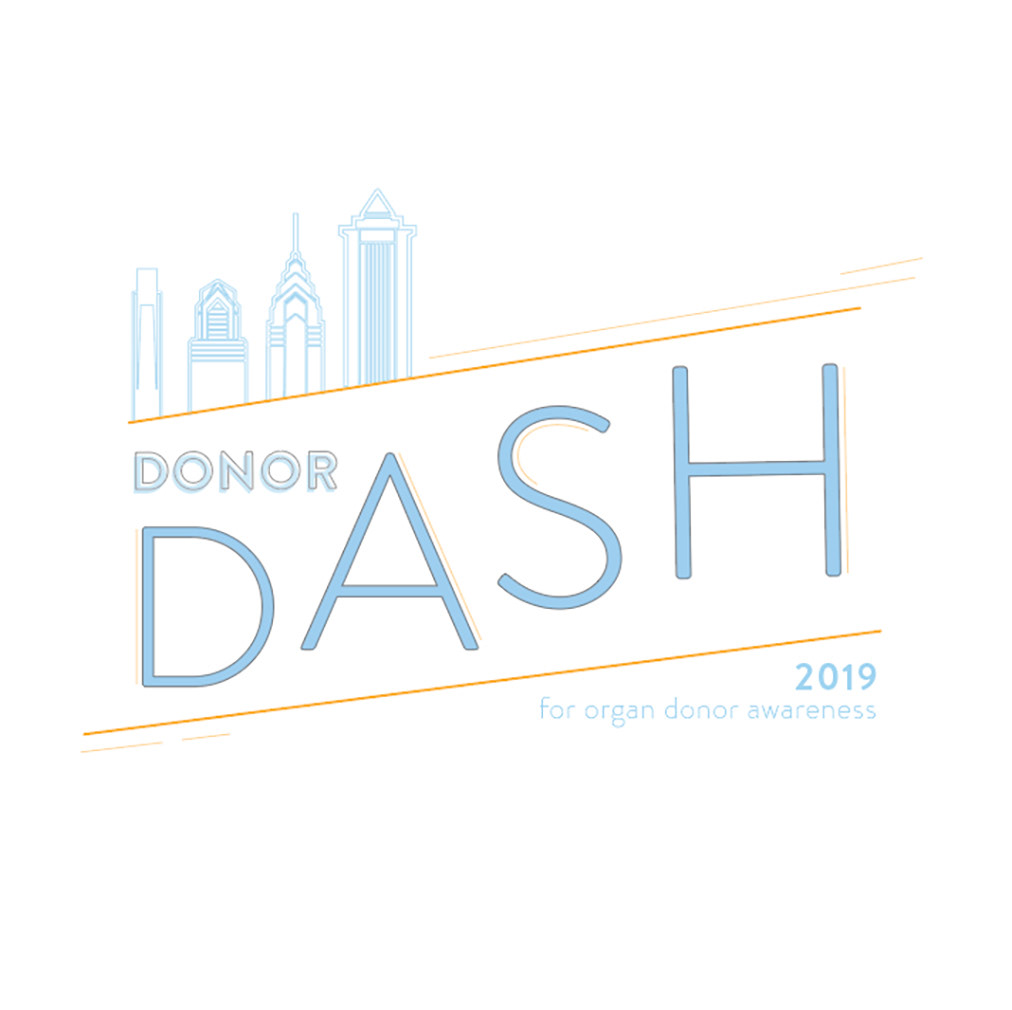 The first composition pushes the Penn Medicine brand to new lengths. The slanted copy and line breaks suggest movement and the run in an abstract way, by being anchored by the skyline and the
sub-header of  "organ donor awareness."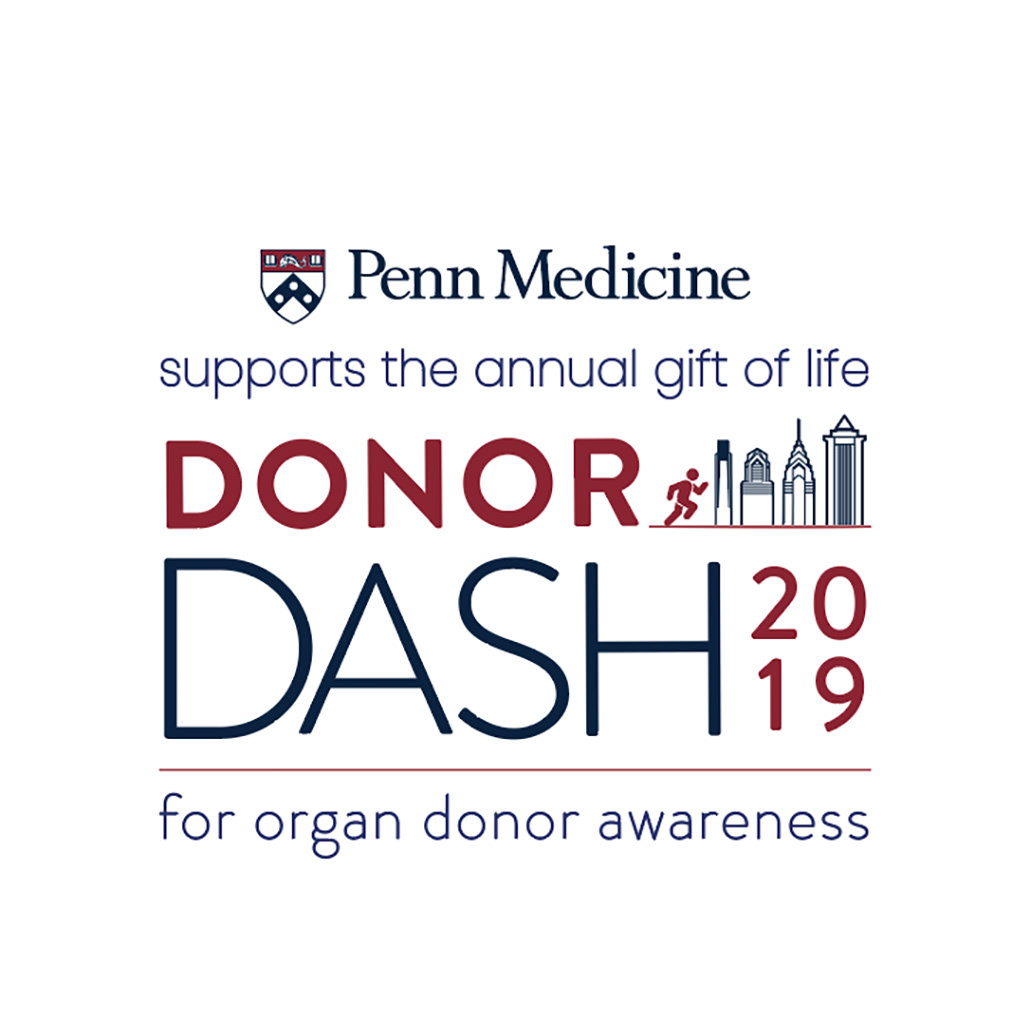 This composition was chosen to be used for the event. Penn Medicine colors, but still
branches from the original design. A runner to suggest movement, and abstract to also
bring a modern twist to an on brand look.
Art Direction: Tristine Laurito, Penn Medicine