Donor Dash is a 3k, 5k, and 10k walk/run hosted by Penn Medicine to raise
awareness for organ donation. Below are two final collateral lock ups that are used on social
media, t-shirts, emails, and flyers.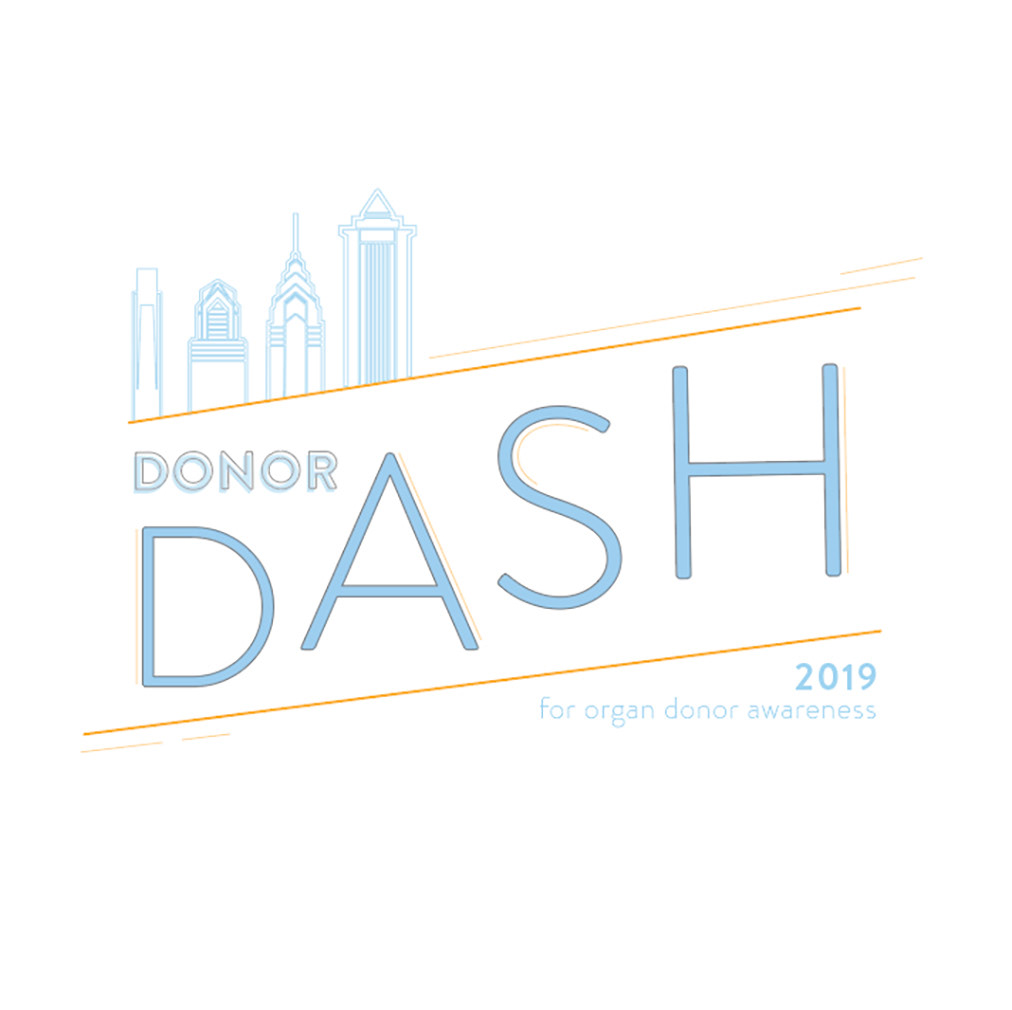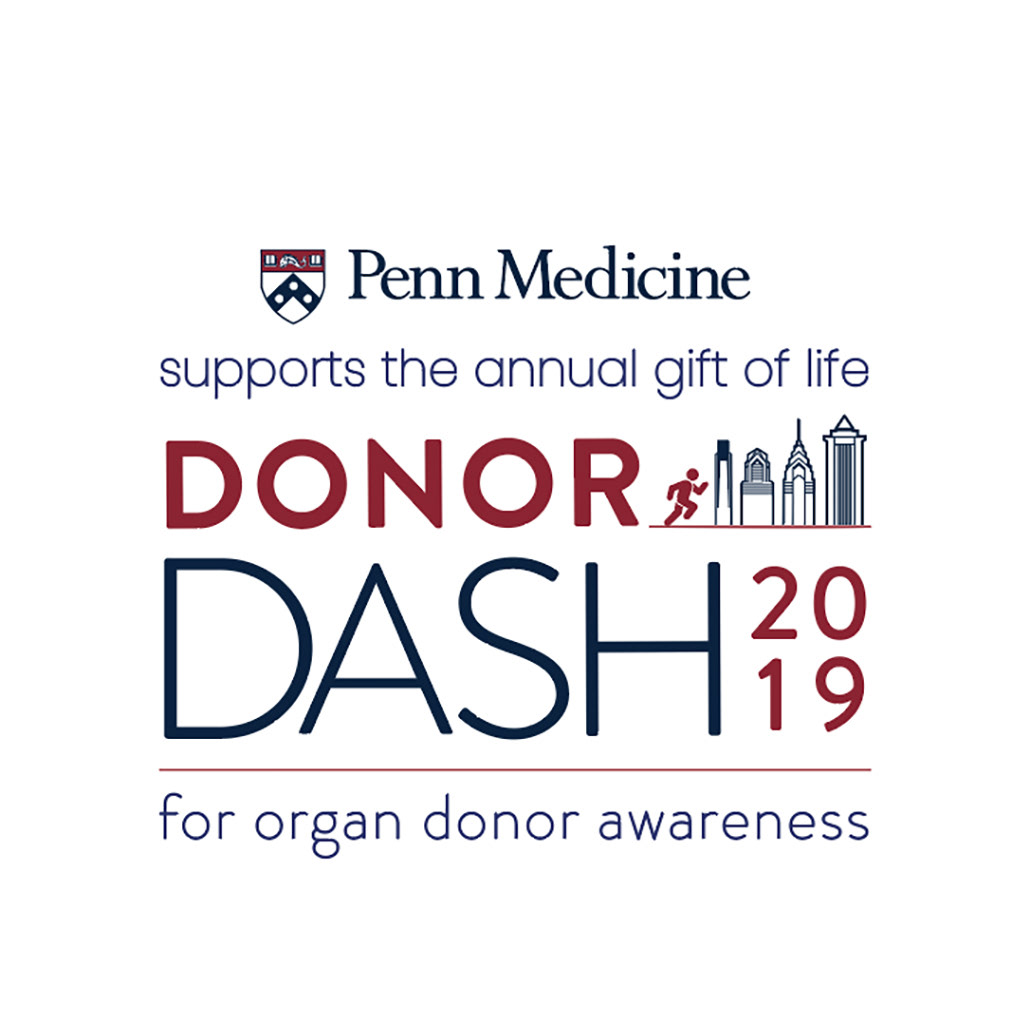 Join Penn Medicine and the greater Philadelphia region in support of organ and tissue donation! Sign up to run or walk in the 24th annual Donor Dash; a race that spans the Benjamin Franklin Parkway. Get active and raise awareness with other Dash participants in a 3k walk, 5k or 10k run. Light refreshments and apparel will be supplied to all Donor Dash participants. Additional donations will also be accepted online or in person at the event.
Donor Dash will be held on April 14, 2019, meeting at the Philadelphia Museum of art. For more information, please visit PennMedicine.org/DonorDash.
Organ and tissue donation is vastly underserved. With over 90% of all Americans being eligible for organ donation, only 60% of American citizens are registered organ donors. Change a life or save it, become an organ donor today.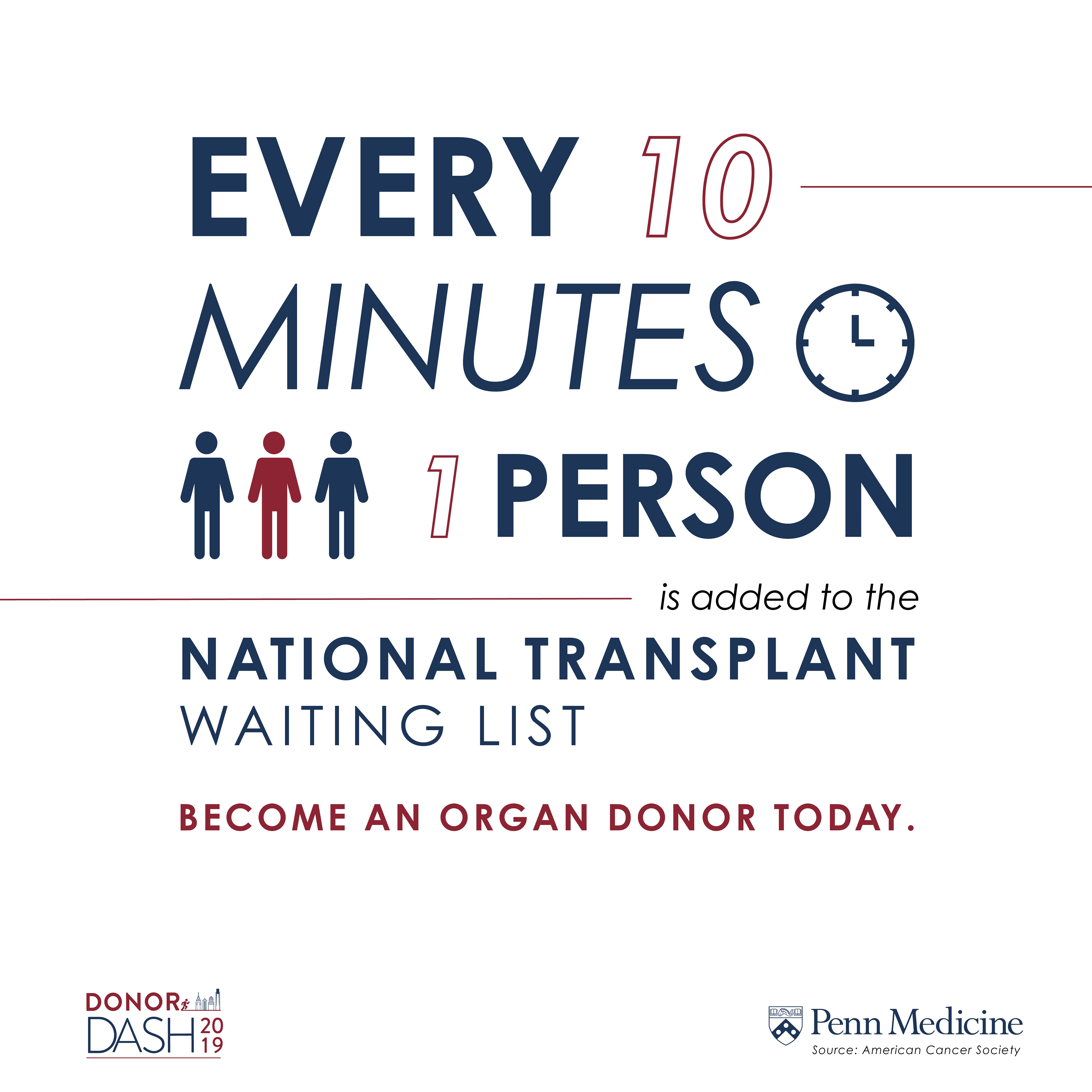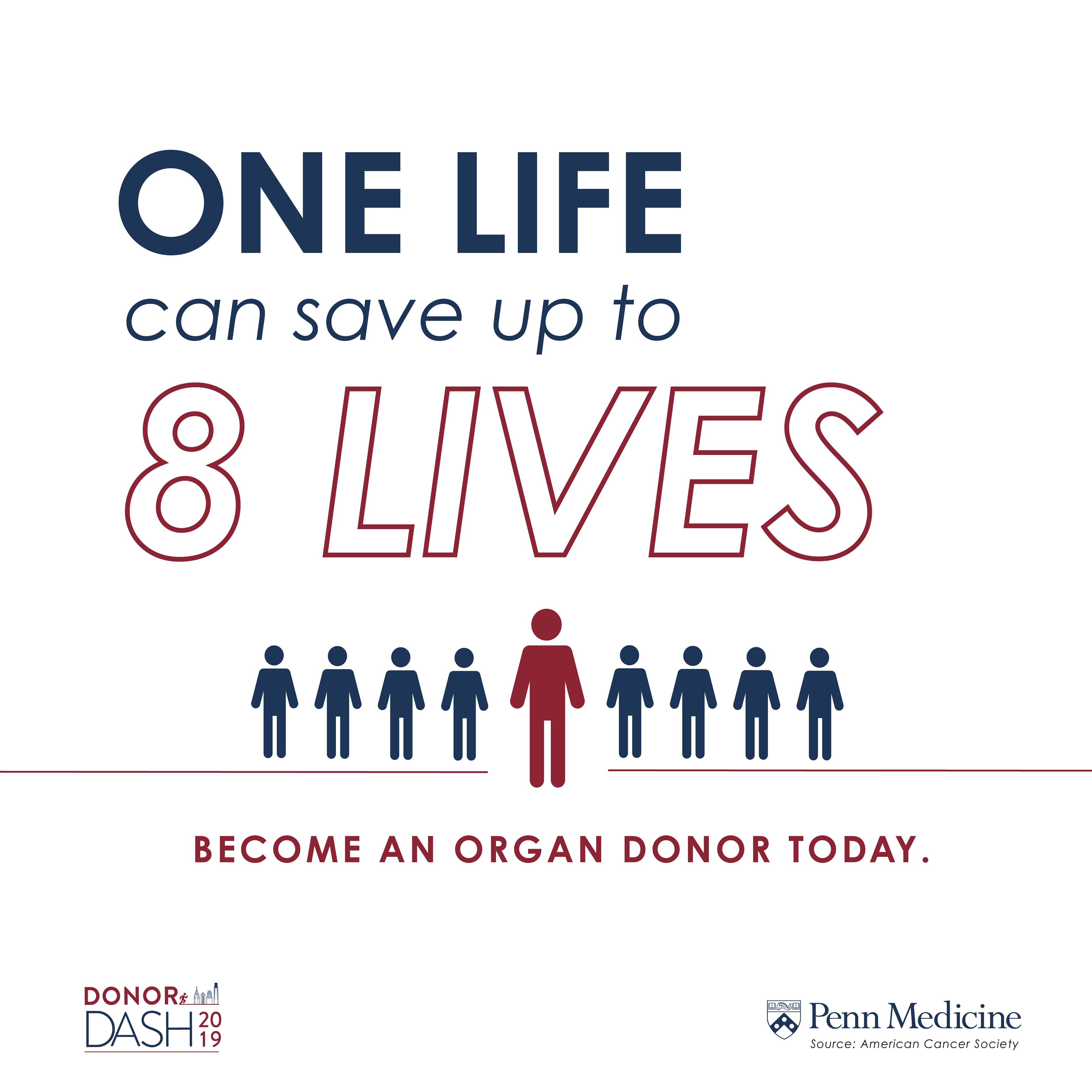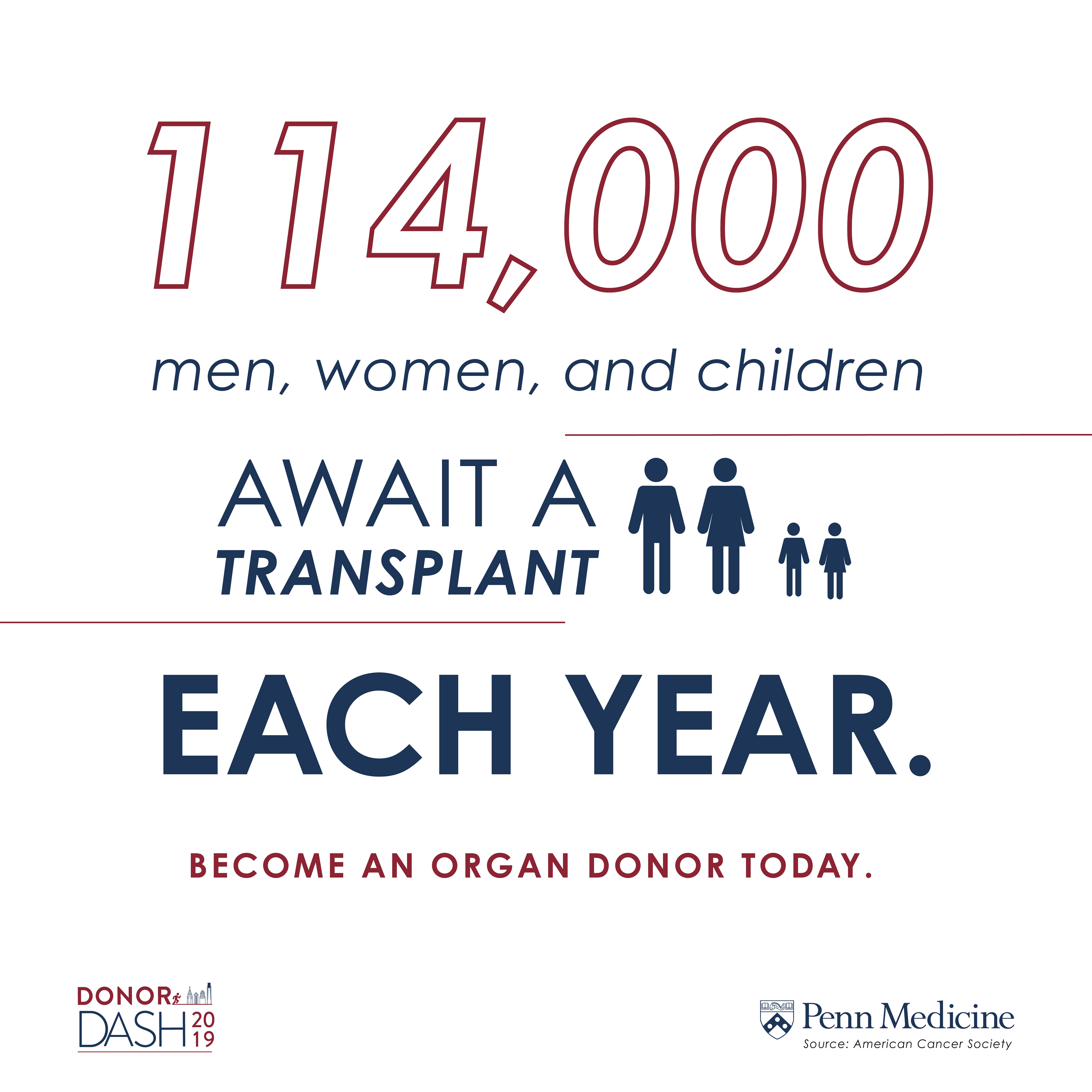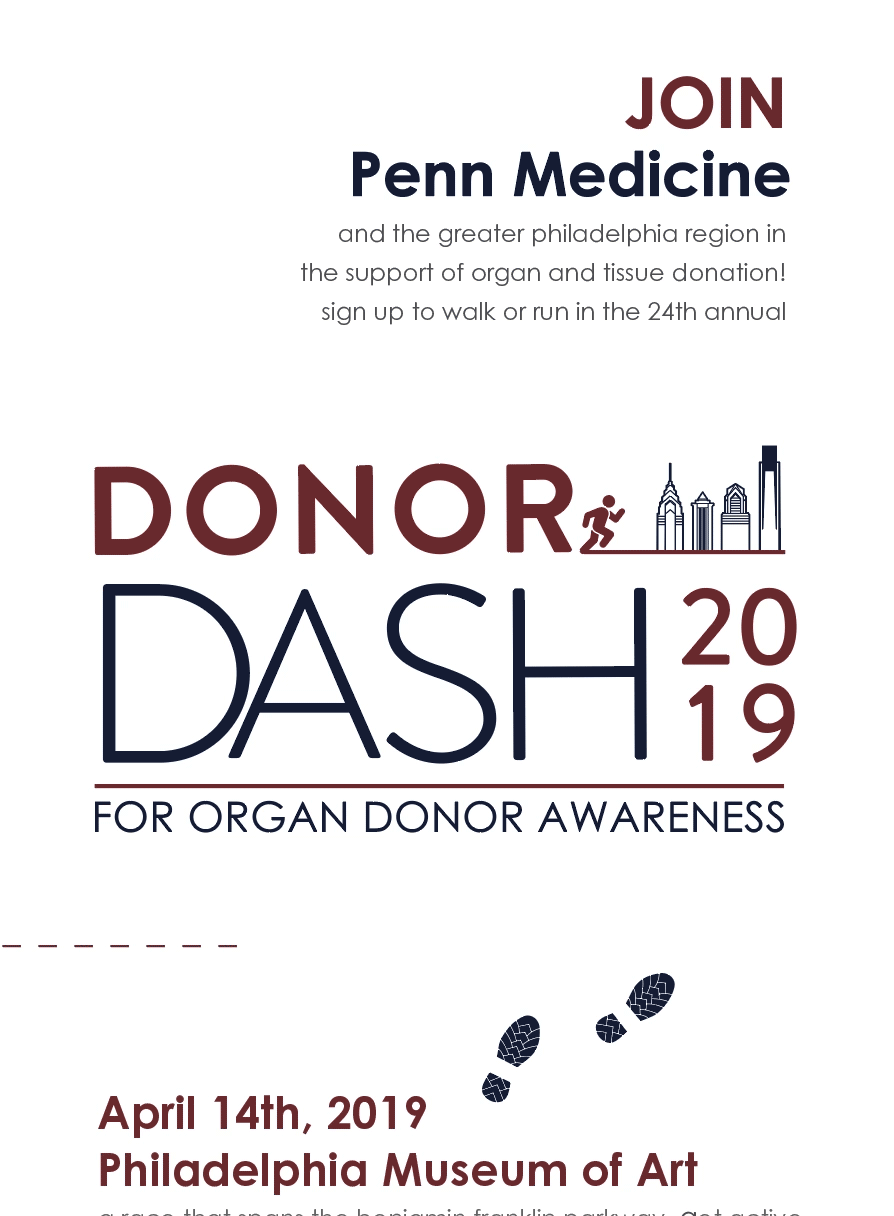 Art Direction: Tristine Laurito, Penn Medicine